Taita Taveta County Governor Andrew Mwadime and the Diaspora University Town (DUT) team led by Bishop Donald Mwawasi – a native of Taita Taveta County who currently resides at Atlanta, GA, USA – met with the governor and talked about the 20,000 jobs creation at DUT in Taita Taveta. The Governor asked Bishop Mwawasi that the project be moved forward as fast as possible saying, "I want to have jobs created."
During the introductory meeting, Bishop Mwawasi was accompanied by Ronald Mwangombe and Joshua Mwadeghu of Ndara B Community; Dan Kamau, the executive trustee and project director of Diaspora University Town; and Barnabas Mwadembo the DUT project design-build planner.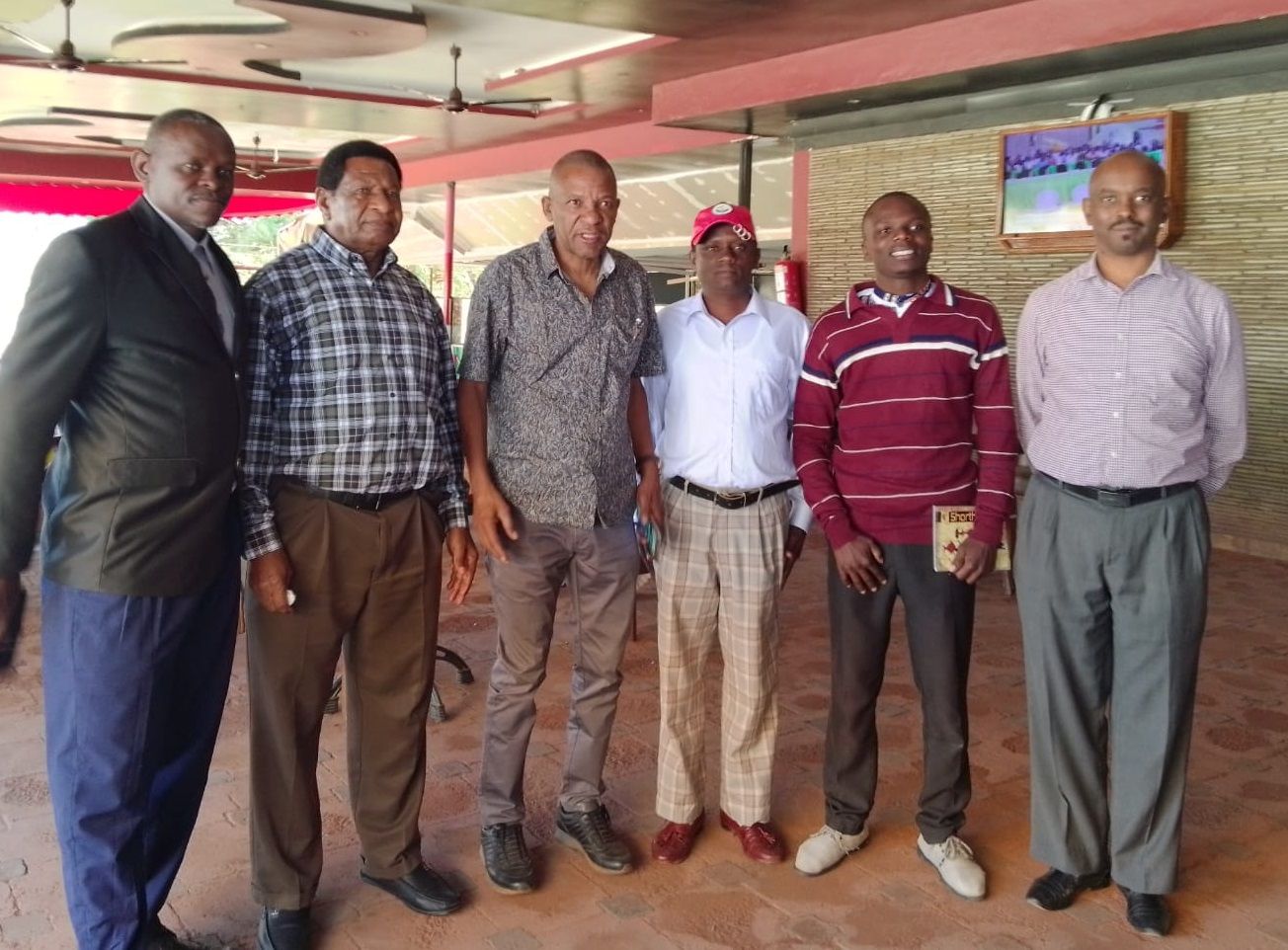 Barnabas Mwandembo introduced the Governor to the DUT team. He said that they started working with the Governor before he was elected for Member of Parliament in 2013. The Governor confirming this said, "This is my friend."
Bishop Mwawasi introduced the DUT projects that will create 20,000 jobs as: The Diaspora University project that will also enroll 200 students, 10 each from every ward; Diaspora University Town that will support the university; The Diaspora University Hospital; the Medicine and Vaccine Plant; Diverse Industries Investments and Tourism. Bishop Mwawasi said, "This is your project Governor. Let's create jobs and benefit the people of Taita Taveta County."
Bills that will support creation of jobs were introduced. Diaspora Investment & Incentives Bill that will give the Diaspora Kenyans incentives to invest in Taita Taveta County is one of the bills. Through incentives the bill will target to get some of the Kshs 2 trillion that will be remitted by Diaspora Kenyans in next 5 years to come to Taita Taveta to develop projects and create jobs.
Talking on Water supply that is a component of all projects success, Governor Mwadime said, "I want to have the Njoro Water and Mzima water supplying water all over Taita Taveta." He challenged everyone to think of ways that this can be achieved.

On behalf of the Diaspora, Dan thanked the Governor for the meeting and said the Diaspora will contribute a lot to the development of Taita Taveta. He asked the Governor to consider visiting the Diaspora, especially to WPI University in Massachusetts. He said, "The WPI University system that will be implemented in the Diaspora University will benefit Kenya."
Ronald congratulated the Governor on his winning and said that Ndara B Community members are firmly behind him and will support him as he leads in the development of Taita Taveta.
Joshua Mwadeghu who vied for Member of County Assembly (MCA) and was unsuccessful appreciated the Governor. He said that the youth will benefit from the jobs that will be created by this project and other projects that the Governor shall initiate.