Along the Voi – Taita Taveta road is the sign of Diaspora University Town (DUT). The sign reads, "Project by Ndara B Community, Diaspora Kenyans and Partners."
Ndara B Community is today creating the Ndara B Community bottom-up plan. The plan development is headed by Ronald Mwangombe and shall be implemented by Ndara B Company. Ronald says, "Our community members have been at the bottom for so long. It is time to start moving up through our plan to supply the DUT project and Kenya with building materials."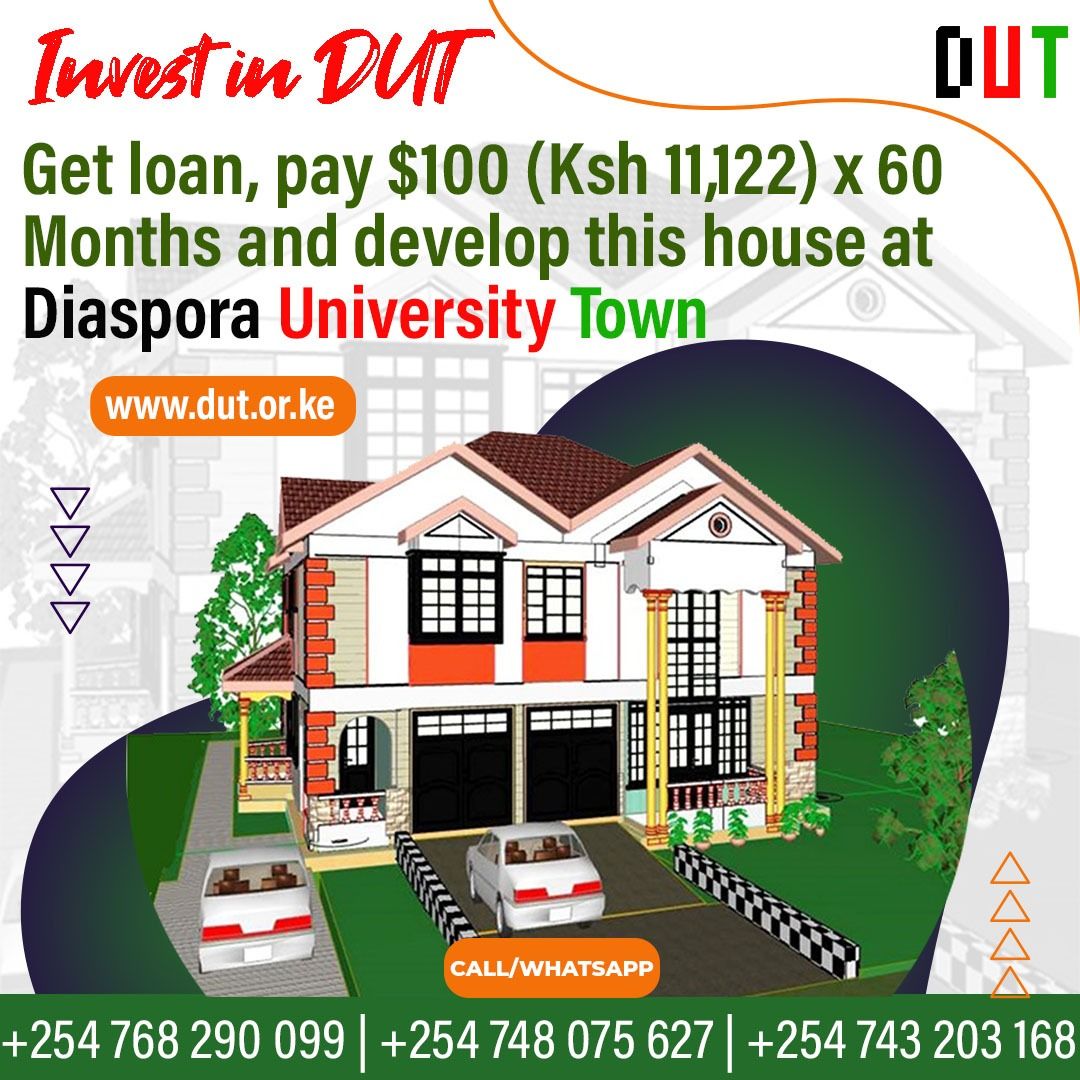 Ronald thanks the Diaspora Kenyans who have invested intellectual and cash resources to come up with a conceptual plan that is today enabling the community to apply their resources productively.
He says so far, he has close to 3,000 tons of sand and another 1,000 tons of stones of different sizes.
Ronald goal going forward is to increase production. The first 583 buildings and 12 km of roads plans are estimated to demand about 60,000 tons of sand and about 100,000 tons of hardcore stones.
With his team Ronald is also planning to start producing other building materials that they shall manufacture. Plans are underway to produce concrete fencing poles, culverts, curbs, panels and other concrete products for construction of buildings and roads.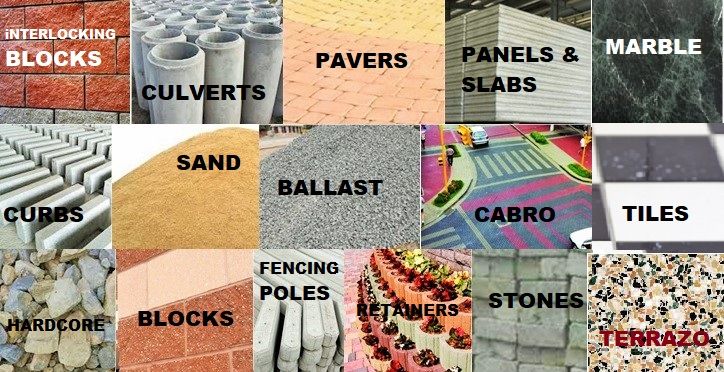 When walking inside the land with geologist Lucas Shuma and others; Ronald is able to identify an area where about 3,000 tons of materials can be extracted. The materials once extracted will produce terrazzo, marble, marram, tiles, hardcore and other products.
Pointing toward an anthill inside the land Ronald says that if the ants can build such a home, we shall also build a great town. Debating on how the ants built the anthill, the team agrees that one ant cannot build an anthill. It took a coordinated effort of millions of anthills who put in billions of hours to achieve this structure.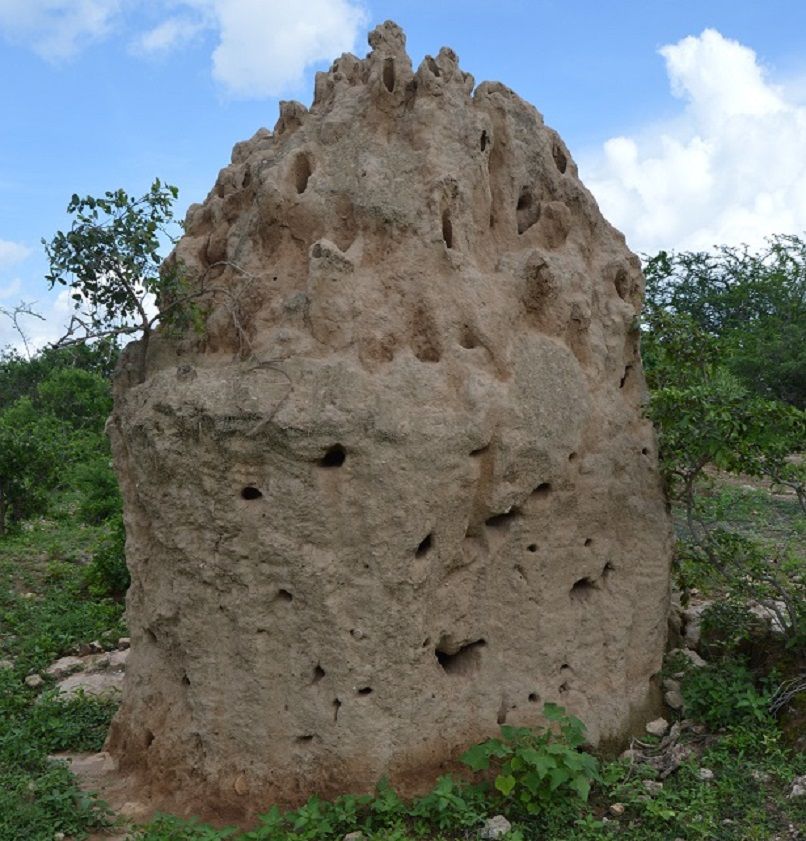 Current estimates are that about 60 percent of the 2,500 Ndara B Community members who are adults and another 1,000 children who will attain the age of 18 years in the next 5 years will be part of building the town.
Estimates are that the community members will put in about 20 million of the 50 million hours that will be applied to produce buildings and building materials.  The budget for 20 million hours applied in different jobs is about Kshs 5 billion.
When analyzing the anthill, Ronald says the second budget that the community will benefit with is the material supply. The land has diverse materials that can be applied to building or manufacturing of building products.
The estimates are that Ndara B Community will be able to achieve a supply of natural materials and manufactured materials worth over Kshs 5 billion.
The Kshs 10 billion that shall come from work and materials will enable the community and community members move up the ladder of constitution rights attainment as they achieve their environment, social, economic and children rights as written in Kenya Constitution 42, 43, and 53.