When the Diaspora University Town project of 20,000 jobs creation came to Taita Taveta, Joshua Mwadeghu could not understand why some Members of County Assembly (MCAs) were on radio talking negatively. Then a student at Coast Institute of Technology (CIT), he and fellow students were talking and studying hard so they could work at Diaspora University Town. The young men and women of CIT felt bad and would ask, "How can someone get a public job and be paid by taxpayers to deny creation of jobs."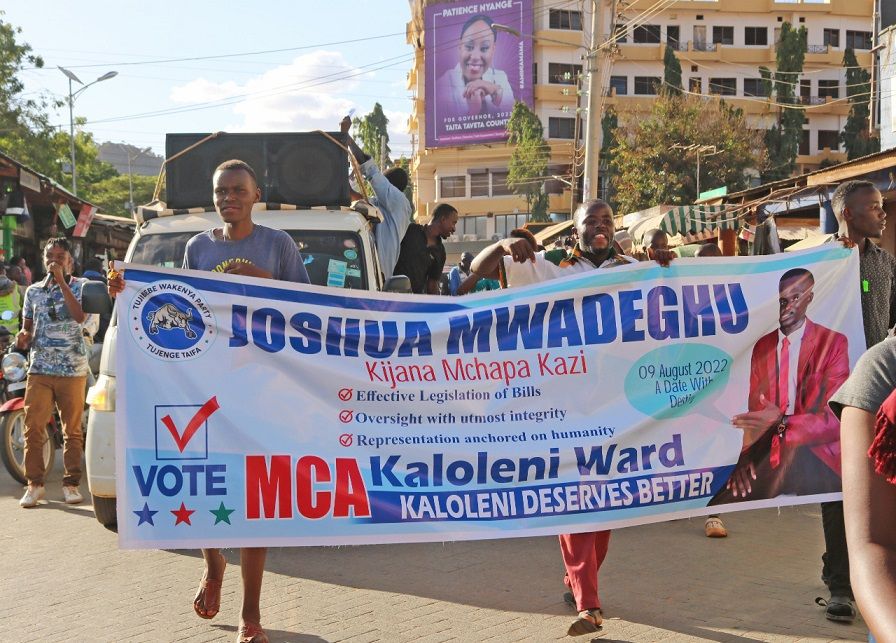 Joshua, a member of Ndara B Community that is founding the Diaspora University Town (DUT) project, took the discussion to fellow young men and women in the community. One day as the members of Ndara talked a question was asked, "Why don't we have someone from our community run for MCA in 2022?"Joshua would be chosen to run by his peers. On 4th June 2022 he was put in the IEBC ballot for MCA Kaloleni Ward through the Tujibebe waKenya Party.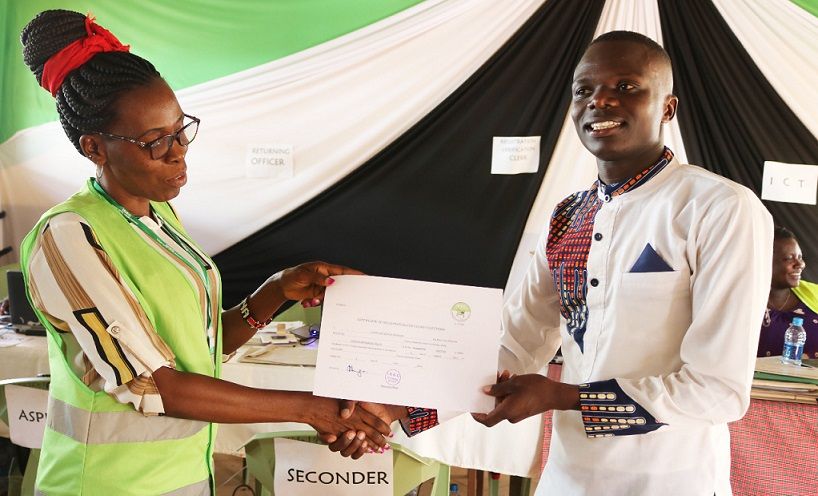 Overjoyed, and on the roof top of a tuk tuk he informed his peers, his community and residents of Kaloleni ward, "The 20,000 jobs at Diaspora University Town will be created. Your vote will create over 100,000 jobs in Taita Taveta by 2027."When Kenyans passed the constitution 2010, they devolved power to the County Government through 14 functions. 10 years later, very few bills have been passed on these functions.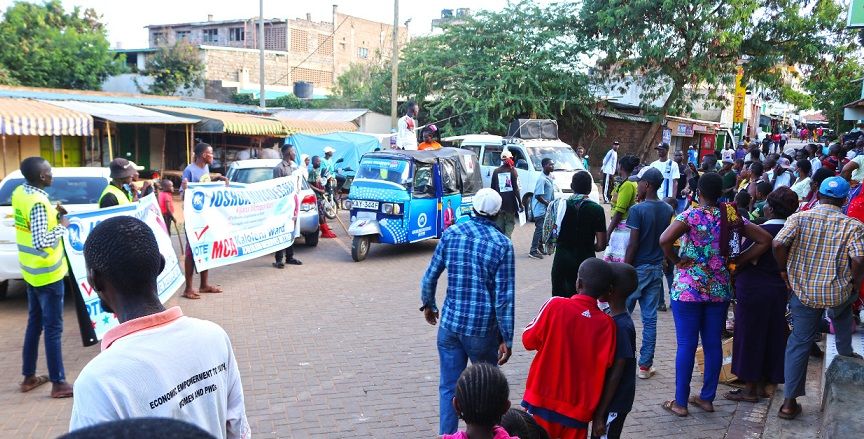 Joshua's goal is to have all the 14 functions have at least one bill passed for a function. The bills passed will enable the residents of Taita Taveta county to apply their resources of land and human resources to achieve their economic, social, environment and children rights.
Joshua says that the bills passed will lead to creation of over 100,000 new jobs in Taita Taveta. Having studied accounts, he also is going to ensure that there is zero corruption in the County Government saying, "Corruption denies others jobs and constitutional rights."
He says that residents of Kaloleni should not pay healthcare budget through excise taxes in fuel, unga and other commodities and then when one is sick, they also start looking for money to pay at the hospital instead of going to get treatment. He says "The first bill I will work on and have passed in the County Assembly is the healthcare bill."
Through the Diaspora University Town project, Joshua has gone to the site and participated in making a development project. He looks to have an investment bill passed that will speed up the 20,000 jobs creation at Diaspora University Town. The bill will also create over 100,000 jobs across Taita Taveta as it makes Taita Taveta the place to invest in.
He thanked the Diaspora Kenyans who brought the project and the Ndara B Community who became part of the project. He says that it is now time that Ndara B Community, the youth in Taita Taveta looking for jobs and the Diaspora Kenyans who are investing have a representative in the Taita Taveta County government. He says he is ready to represent them.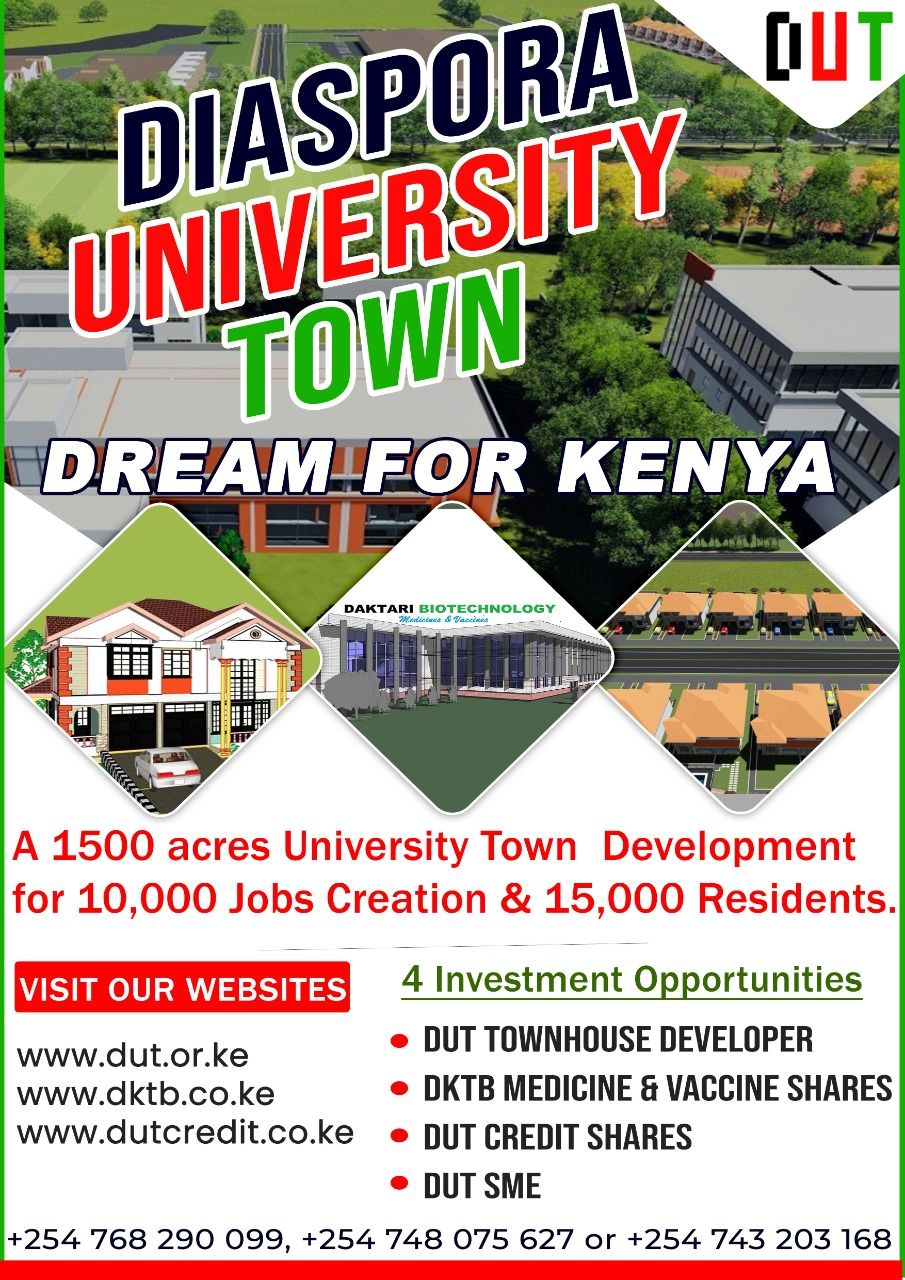 The 14 functions of County Government as per Kenya Constitution that Joshua will have bills passed on.
Agriculture, including—
(a) crop and animal husbandry;
(b) livestock sale yards;
(c) county abattoirs;
(d) plant and animal disease control; and
(e) fisheries.
County health services, including, in particular—
(a) county health facilities and pharmacies;
(b) ambulance services;
(c) promotion of primary health care;
(d) licensing and control of undertakings that sell food to the public;
(e) veterinary services (excluding regulation of the profession);
(f) cemeteries, funeral parlours and crematoria; and
(g) refuse removal, refuse dumps and solid waste disposal.
Control of air pollution, noise pollution, other public nuisances and outdoor advertising.
Cultural activities, public entertainment and public amenities, including—
(a) betting, casinos and other forms of gambling;
(b) racing;
(c) liquor licensing;
(d) cinemas;
(e) video shows and hiring;
(f) libraries;
(g) museums;
(h) sports and cultural activities and facilities; and
(i) county parks, beaches and recreation facilities.
County transport, including—
(a) county roads;
(b) street lighting;
(c) traffic and parking;
(d) public road transport; and
(e) ferries and harbours, excluding the regulation of international and national shipping and matters related thereto.
Animal control and welfare, including—
(a) licensing of dogs; and
(b) facilities for the accommodation, care and burial of animals.
Trade development and regulation, including— (a) markets;
(b) trade licences (excluding regulation of professions);
(c) fair trading practices;
(d) local tourism; and
(e) cooperative societies.
County planning and development, including—
(a) statistics;
(b) land survey and mapping;
(c) boundaries and fencing;
(d) housing; and
(e) electricity and gas reticulation and energy regulation.
Pre-primary education, village polytechnics, homecraft centres and childcare facilities.
Implementation of specific national government policies on natural resources and environmental conservation, including—
(a) soil and water conservation; and
(b) forestry.
County public works and services, including—
(a) storm water management systems in built-up areas; and
(b) water and sanitation services.
Fire-fighting services and disaster management.
Control of drugs and pornography.
Ensuring and coordinating the participation of communities and locations in governance at the local level and assisting communities and locations to develop the administrative capacity for the effective exercise of the functions and powers and participation in governance at the local level.