Diaspora University Town (DUT) is a project that was started by Diaspora Kenyans with a goal to advance Kenya economic growth (GDP) through jobs creation. The project is progressing the finance plan that will kick off the project property development. Diaspora Kenyans who have so far invested resources of time and money are taking up the opportunities to be created as the project.
Job Opportunities
DUT plan will create about 15,000 jobs as the project takes in the first class and progresses the class to graduation. About 1,500 jobs will be taken by Diaspora Kenyans who will relocate back to develop the project and the country.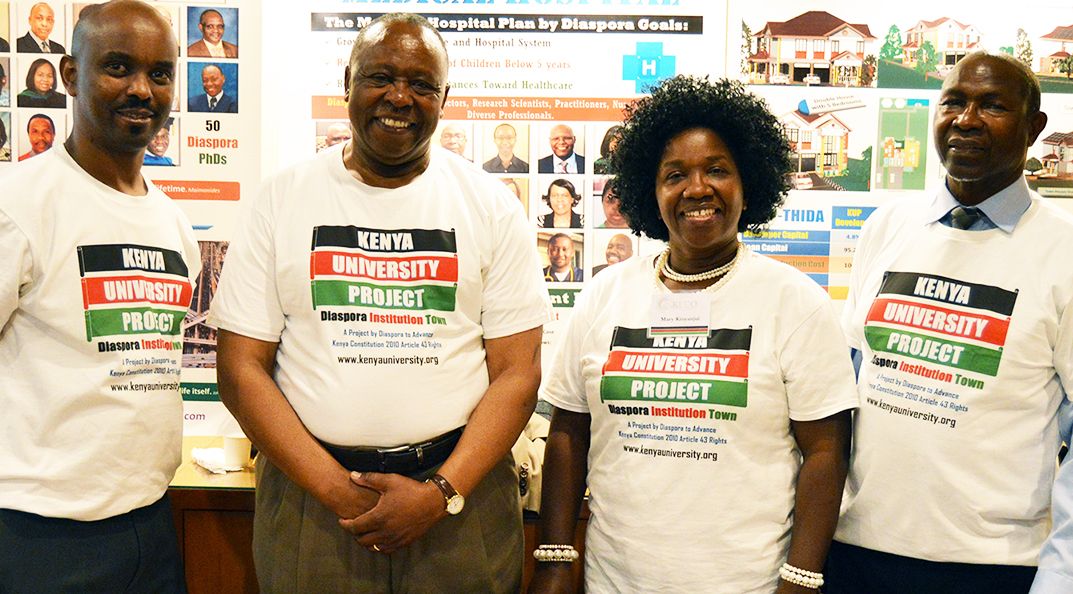 The ongoing Diaspora University Town development plan has so far created 50 jobs. This plan will progressively grow to 500 jobs in the town departments of: development, management, planning, budgets, environment, water, security, transport, and others. The town plan is expected to reach a yearly budget of Ksh 1 billion revenue and expenses. Diaspora Kenyans are expected to take up about 100 jobs as they settle and shape the quality of Diaspora University Town.
Diaspora University will create 100 jobs of faculty and administration to open the university. 50 Diaspora Scholars who have become founders are readying to take some of these jobs as they relocate back to Kenya. As the university progresses 5,000 students will be enrolled and a yearly budget of Ksh 3 billion achieved. The budget will support 1,000 jobs creation. Diaspora Kenyans are expected to take up 200 of these jobs as they shape Diaspora University.

The Diaspora University Medical Hospital is one of the projects Diaspora Kenyans will take up jobs in. The hospital plan has already started the first aid at the site. This will progress to a clinic and thereafter to a hospital.  The hospital system is expected to grow to a budget of Ksh 4 billion. The budget will create about 1,500 jobs. Diaspora Kenyans will take up about 500 jobs.

The Design-Build Plan is progressing to develop a town with 3,778 plots, 4,000 buildings and a 60 km road infrastructure network. Once construction finance is achieved, the plan will create 3,000 jobs in the first year. The jobs will reduce to about 2,000 jobs as construction works decreases at Diaspora University Town. Diaspora Kenyans in the field of architecture, engineering, construction and other areas of building are taking the opportunities. About 200 Diaspora Kenyans will be part of the DUT design-build.
Micro Small Medium Enterprises (MSMEs) & Organizations Opportunities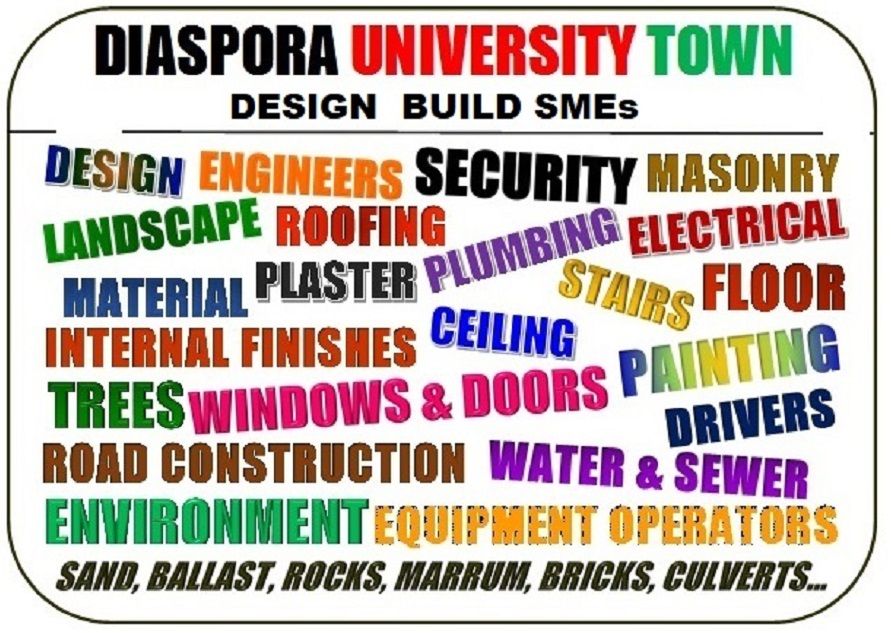 DUT Credit Ltd, a financial services MSME; Daktari Biotechnology Ltd for medicine and vaccines production and about 300 MSMEs shall be open at DUT. The MSMEs are expected to create over 10,000 jobs by the time the first class enrolled to Diaspora University graduates. About 100 Diaspora Kenyans are expected to lead in the opening about 100 MSMEs and to also take up about 500 jobs in the different MSMEs.
The biggest opportunity for the MSMEs is in the production of products that are imported. Currently Kenya imports products and services worth over $12 billion, about Ksh 15 trillion.