Zablon Ouma of Manhattan, New York City and Jackson Kimanzi formerly of Worcester, MA paid a visit to the ongoing Diaspora University Town site. They were happy to meet the persons working at the site and appreciated the effort put in by the Diaspora, Ndara B Community and partners in advancing the project. "I have only seen total commitment in the persons working here," said Zablon.
Zablon and Jackson, who are DUT townhouse developers, toured the places that buildings and townhouses will be erected. They visited the environment department that is working on the environmental plan of the project. The plan incorporates planting of 200,000 trees at least 5 trees in all the 3,700 plots.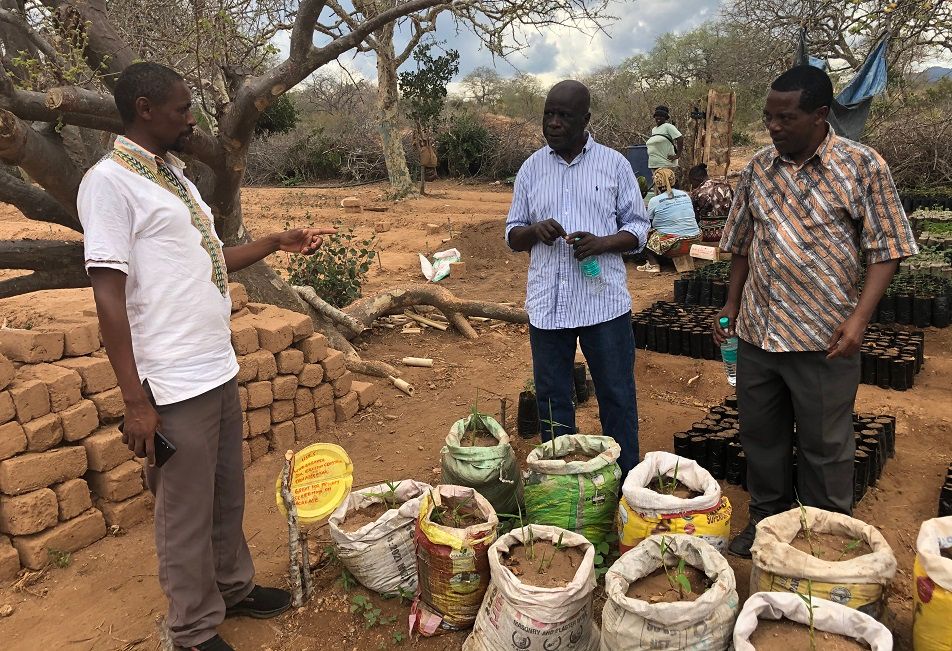 "The goal is to have a green town," said Pagiel Mshila the head of the environment department. The department is also setting up systems that will lead to the management of waste through separation and recycle approach.
The visitors also observed the ongoing work of building material preparation. Geologist Lucas Chuma and Civil engineer Joseph Mwandairo said they are currently mapping the materials that can be extracted and use in construction or for manufacturing building materials.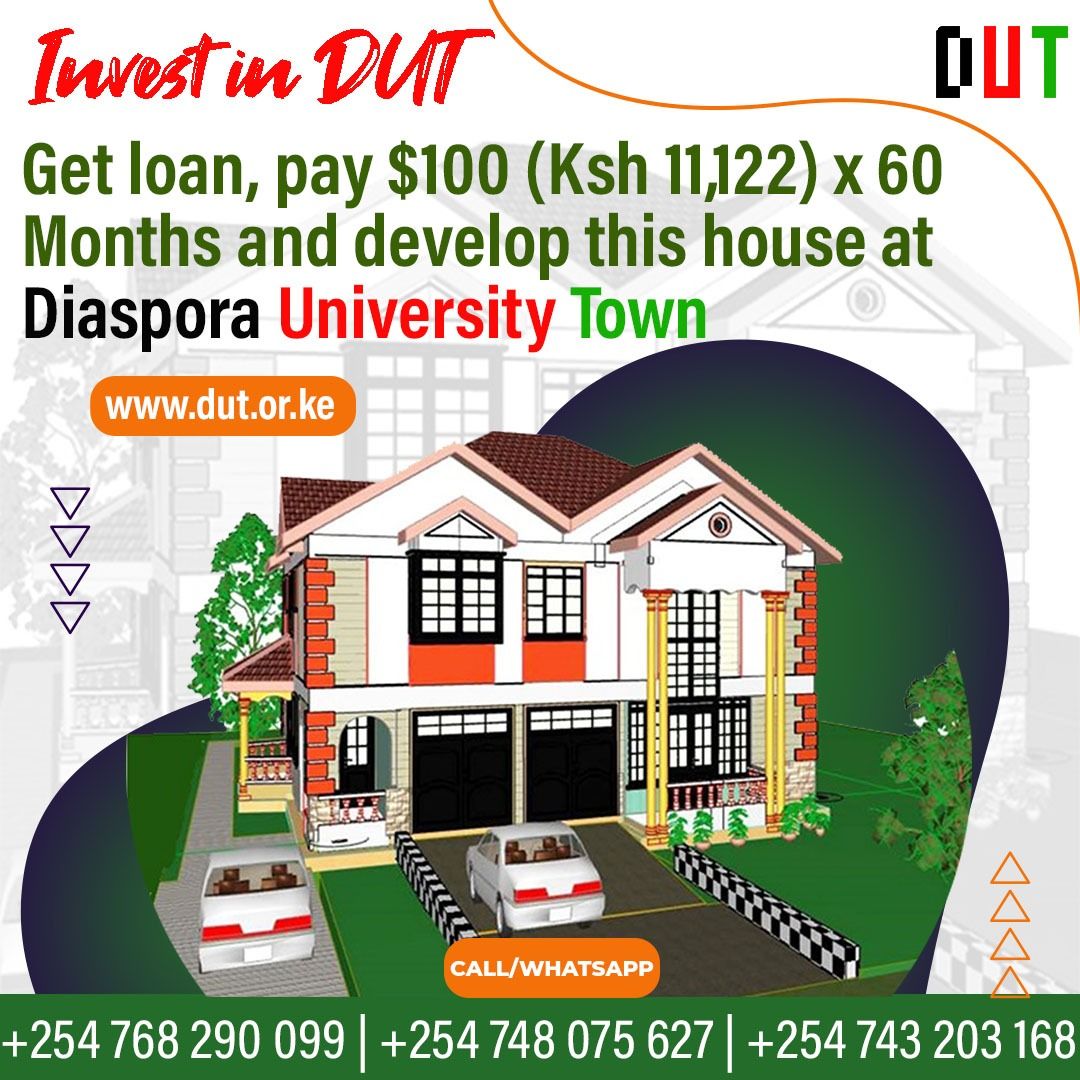 The next stop was at the sand collection where they found the team establishing the sand. The sand will be applied in the construction of building as well as in the production of diverse building materials including culverts, curbs, blocks, concreted panels and other products.
Talking to the persons working at the site, the visitors were welcomed to Taita Taveta. The persons who have are working to build the Diaspora University Town that will have a university, hospital, medicine vaccine plant and other jobs creating businesses asked the Diaspora to continue partnering with Kenyans to develop Kenya.