Frank Mutura of Raleigh, NC rallied the Diaspora Kenyans to a commitment that by December 2028 the Diaspora will have remitted $500 million of the projected $20 billion to build the Diaspora University Town (DUT) and create 30,000 jobs in Kenya.
Frank told those attending the DUT Saturday update meeting that without the commitment made by the late Prof. Raphael Njoroge who put his time and money to visit Raleigh, NC; DUT would not be here today. Frank when recalling how he committed time and resources to organize the event in Raleigh, NC asked those in attendance to not waste time. He asked them to invest the valuable resource of time productively. He rallied the Diaspora Kenyans telling them to put in time to talk to other Diaspora saying, "One minute lost is unrecoverable."
Kenya has in the last 60 years lost billions of time hours. The hours lost could have built roads and infrastructure; the hours could have built houses with the natural materials inside Kenya land; built water reservoirs and infrastructure that guides the billions of liters of water to building and farms every day; the time hours could have developed sewer lines and waste treatment plants; the hours could have developed town and cities settlements with management and sustenance systems and plans.
Dan Kamau, the DUT project director updating the Diaspora Kenyans said that the DUT systems and plans, as of today, are ready to turn the resources of Kenyans time, natural materials and Diaspora cash to productivity.
He said, "The $500 million will grow to $1 billion as a university town is built. The project will see billions of kilograms (kgs) of natural materials inside Ndara B Community 5,500 acres become building materials. Through the 30,000 jobs, DUT will make over 150 million hours of human resource productive."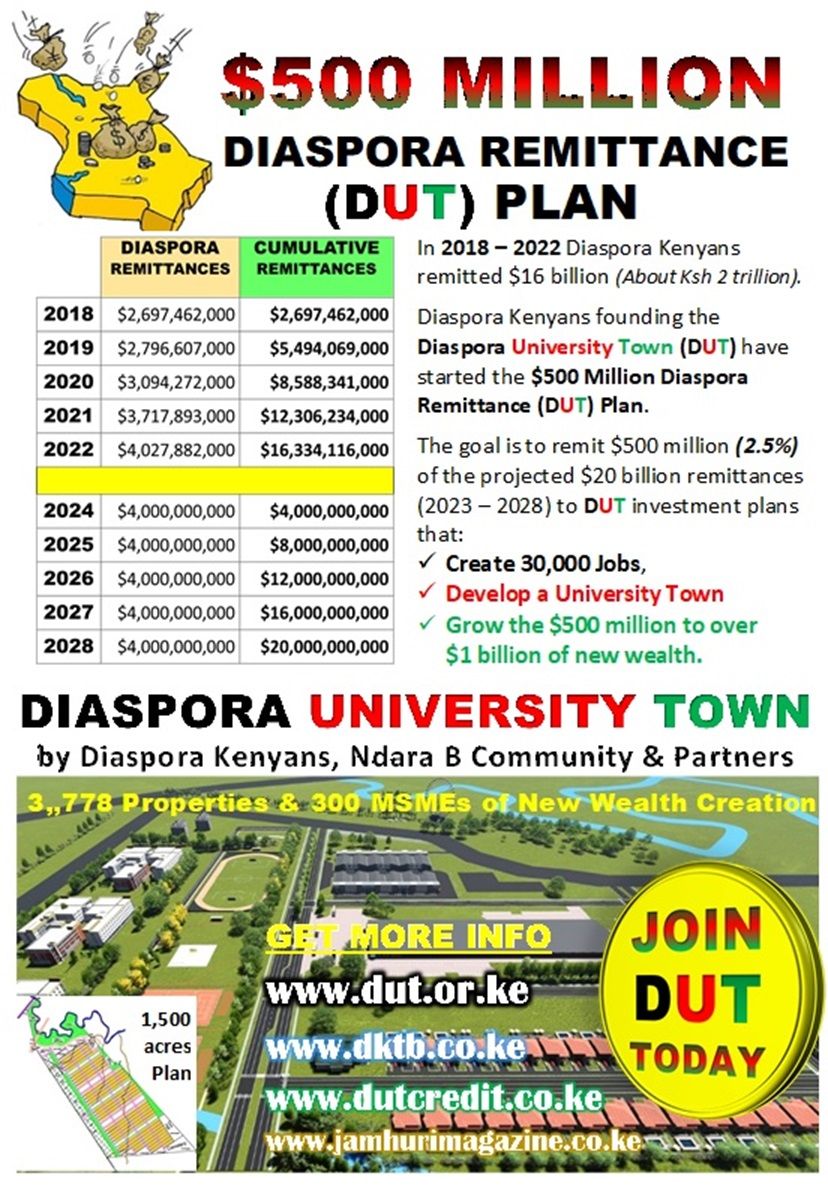 Dan added that the resources will build the town buildings and infrastructure. The resources will be applied in educating young men and women at the Diaspora University on development, management and sustainable systems. The resources will open MSMEs that will every day meet the needs of the 25,000 town residents, 5,000 students at Diaspora, visitors and other needs.
Speaking on DUT Credit Ltd, an MSME started by Diaspora Kenyans, Ndara B Community and the Trust; Dan said, that DUT Credit Ltd will guide the Diaspora $500 million into DUT; through assets growth, DUT Credit will record the conversion of billions of kilograms (kgs) of natural materials to building materials; and, that DUT Credit system will see those putting 150 million hours meet their rights of housing and other rights as they turn their time to become assets.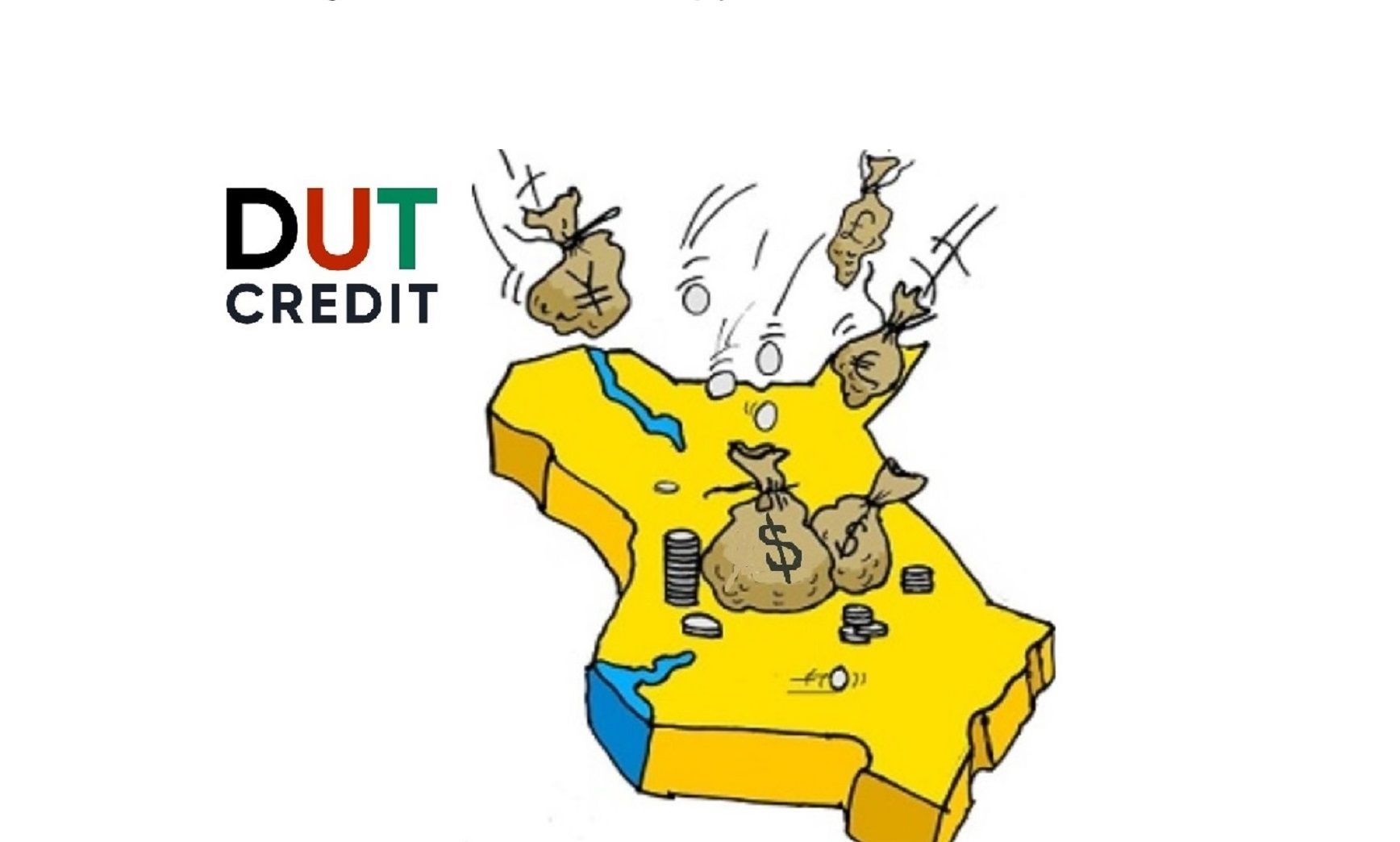 Dan further said, "DUT Credit Ltd can grow to a banking institution with assets of Ksh 70 billion as the $500 million is remitted, 150 million time hours of work put in and billions of Kilograms (Kgs) of Natural materials in Ndara B Community land extracted to build the Diaspora University Town and other project."
He added that the Diaspora Kenyans $500 million remittance plan will be able to open 47 Diaspora University project centers across the 47 counties. He said that those with land and want to create jobs can kick off these project centers.
To Join other Diaspora in the Jobs Creation plan https://dut.or.ke/$500m