The 2nd Sagalla Hills Marathon will be held in Voi, Taita Taveta County, Kenya. The Marathon was started by Ndara B Community and other Sagalla community members as a way of promoting tourism along the Sagalla Hills. Joshua Mwadeghu, a member of Ndara B Community and the Chairman of the organizing committee says, "We are looking to expand the marathon to about 1000 participants. We are motivating the Community members to come out in large numbers and run the 42 km race around our Sagalla Hills."
Date and Venue
The marathon is scheduled to take place on Monday, 12th December 2023. This year the participants are expected to be ready at the starting point at 7.30am with their numbers fitted. The women race is expected to start at 8.00 am and the men's race at 8.30am.
Race Categories and Registration
The Sagalla Hills Marathon 2023 will offer two race categories for both men and women as follows: The Full Marathon of 42.2 km / 26 miles that will go round the hills and the Jamhuri run of 5 km /3 miles from the starting point run 2.5 km and back.
Registration for the races is ongoing in the community and also online.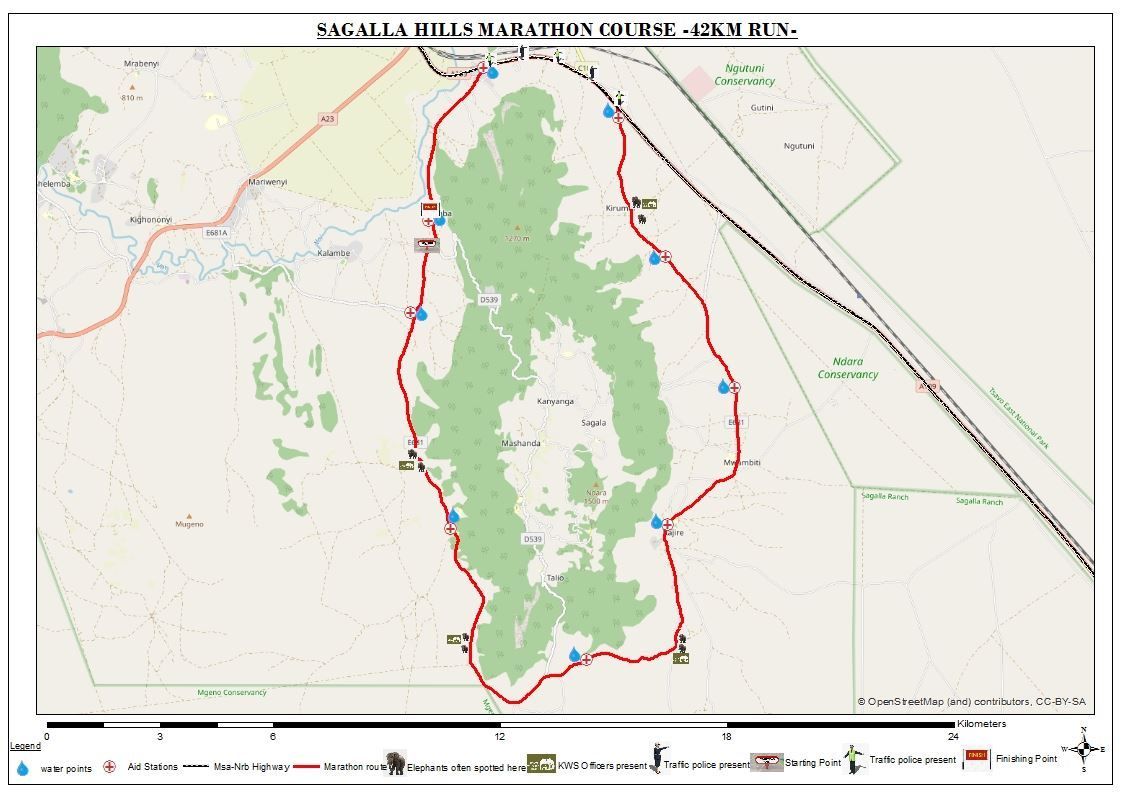 After starting, the runners will head towards the west of the mountain and go through Talio, Kajire and eventually run a stretch of about 5 km along the Mombasa – Nairobi road before entering the Kasarani – Gimba road.
The race routes for the Sagalla Hills Marathon have been carefully designed to showcase the beauty of the Sagalla Hills and its surroundings. Each race category follows a distinct route, providing participants with a unique running experience.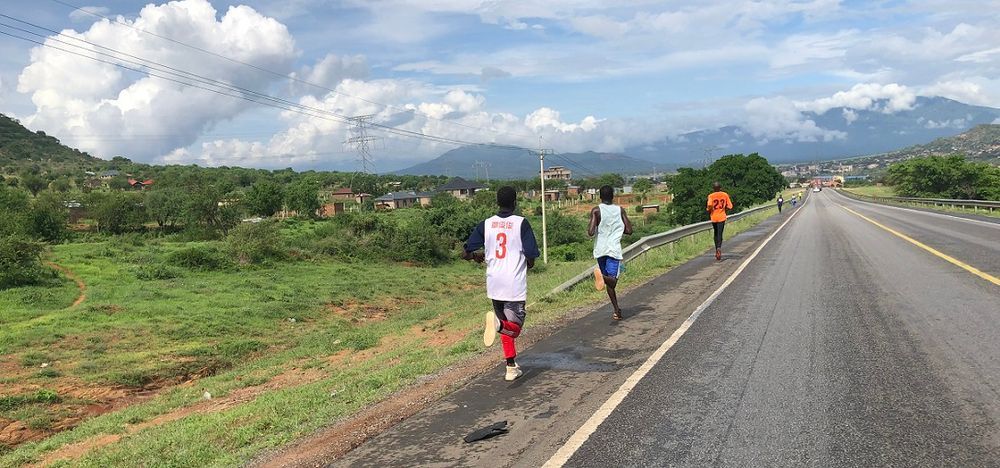 Running for Health, Education and Tourism
The Ndara B Community in establishing the marathon are making a commitment to live healthier and be healthy. "To finish a 42 km marathon one has to progressively exercise," Joshua says. He adds, "The marathon will make our community members healthier as they exercise and keep fit during the year in anticipation of the next marathon".
The main sponsor of the marathon is Diaspora University Trust, the developer of Diaspora University Town. The Trust was started by Diaspora Kenyans and Ndara B Community.
The Trust is progressing to open the Diaspora University that will offer education. It is based on this that Ndara B Community members are running the marathon to advance education. The chairman says, "Several awards that are given will be applied to fund students who shall join Diaspora University."
Joshua says, "The community  establishing this marathon also looks at advancing tourism in Sagalla Hills and also Taita Taveta." Those who will come to the marathon from other areas will be visiting Taita Taveta.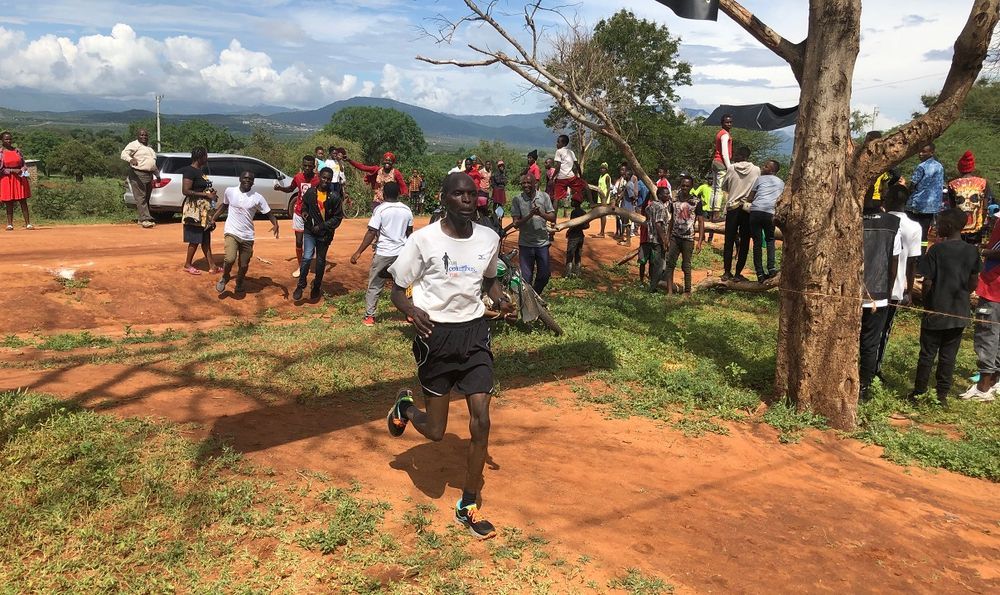 Partners and Sponsors
On the partners side, Joshua said he is happy that the County Government on behalf of we the taxpayers supported the last year's marathon with the public resources.
He thanked Diaspora University Trust for the sponsorship and scholarship. The other partners are the Diaspora Kenyans who make the race competitive by providing cash for cash prizes.
The other sponsors are government organisations, non- government organisations, and businesses in Voi who made  last year's marathon a success and will make this years marathon a success.
Joshua says, "The growth of the economy and tourism in Taita Taveta will continue to grow as those with already established businesses work hand in hand  with the communities in Voi."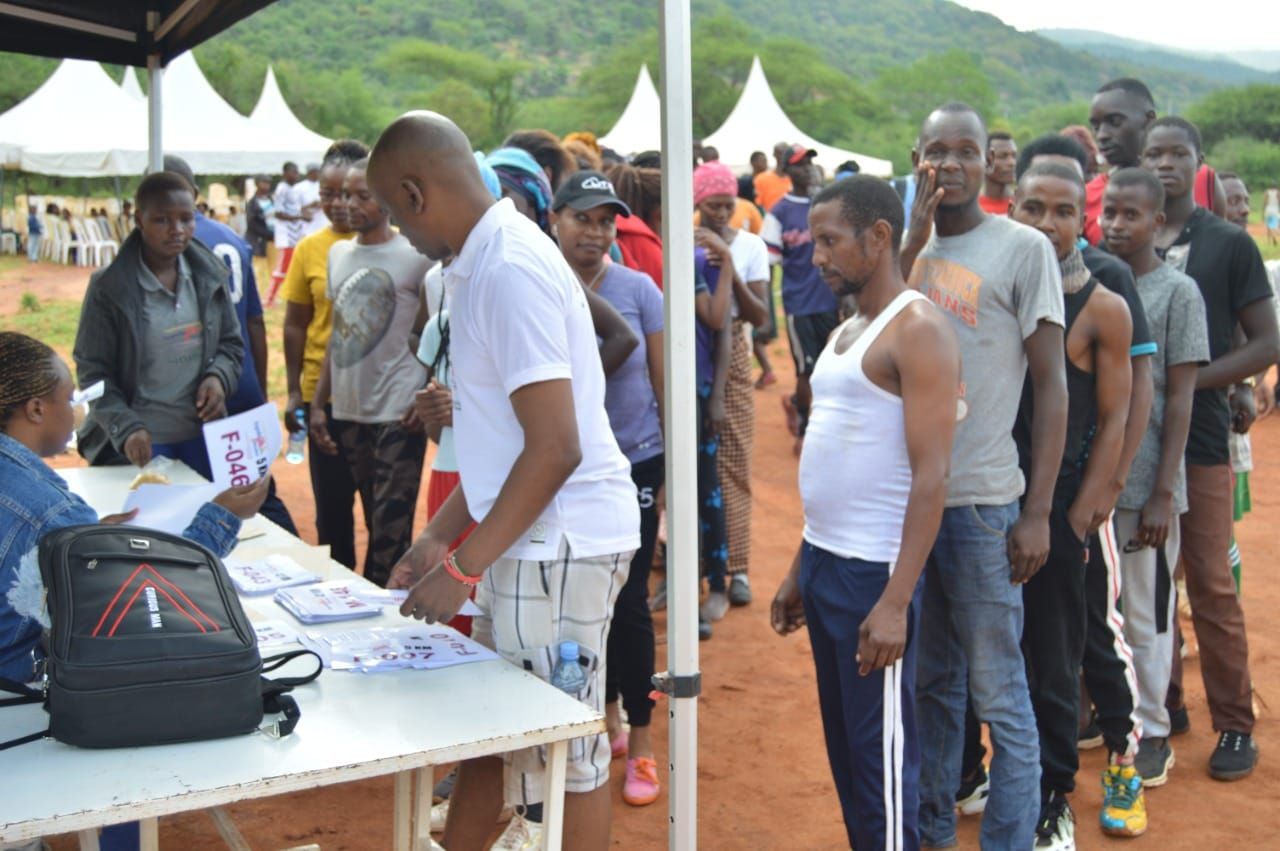 Register now https://sagallamarathon.co.ke/