Dan Kamau the Diaspora University Town (DUT) project director and Diaspora University Trust executive trustee answered questions on the selling of 3,778 plots in the DUT plan, the Capital investment system in DUT and the challenges DUT has encountered.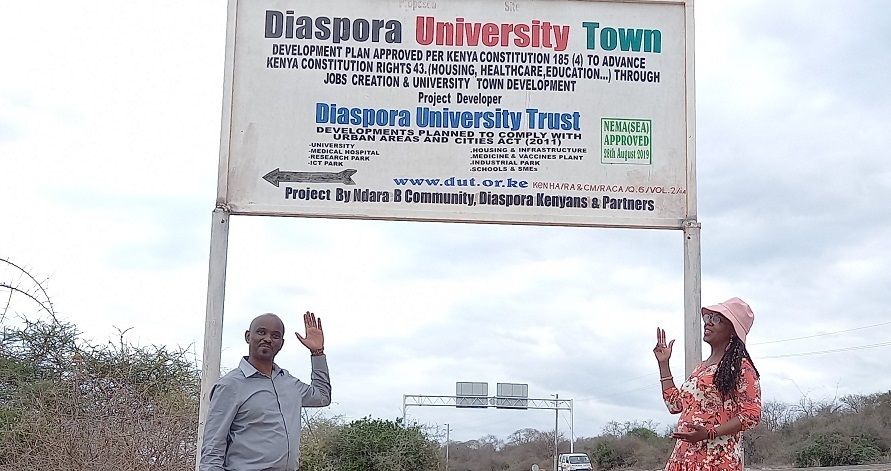 Are you selling 3,778 plots at DUT?
No. We do not sell plots at DUT. We invite Kenyans to invest in building houses.  If we were to sell the DUT 3,778 plot, they would become plots of speculation and we would also anchor the damage to the environment.
The DUT plan is a Capital investment plan. The plots will have buildings added that will be serviced by 60 km paved roads and infrastructure for clean, water, storm water, wastewater, electricity, ICT and other. About 4,000 houses or buildings will be built inside the plots. 3,500 will be townhouses. 278 plots will be for university, town, apartments, other residential, MSMEs and organizations.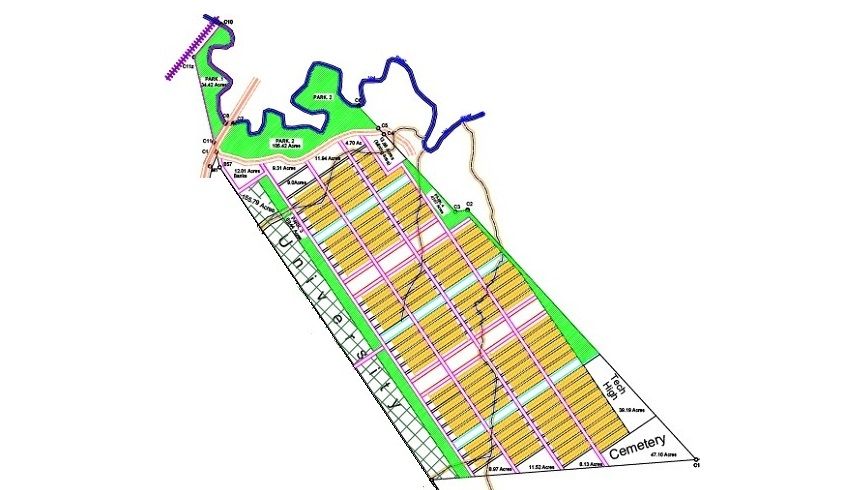 Explain the Capital Investment Plan?
Capital investment is where one puts in money toward an asset with a goal to make a return. Whereas plot selling is still capital investment pegged on speculative future growth in value, this may not be the case when people refuse to live in a poor environment.
DUT is a capital investment plan for it is applying systems that have sustained people and the environment. Each of the plots has its capital plan that constitutes the plot/plan and the building. The current townhouse plan is plot and plan Ksh 500,000 and the building 6.5 million. This is a total of Ksh 7 million capital input by investors and financiers.
Is this a controlled development?
Yes. It is a controlled development. However, the Kenya constitution name would be sustainable development. The DUT plan is anchored on: Kenya Constitution 185 (4) that establishes the need to have development plans; Kenya Constitution 184 that gave us the urban areas and cities act; Kenya constitution 60 that states that land shall be held, used and managed in a manner that is productive and sustainable; Kenya Constitution Chapter 4 that established the bill of rights that include the right of a clean and healthy environment in articles 42, economic and social rights in article 43 and children rights in article 53.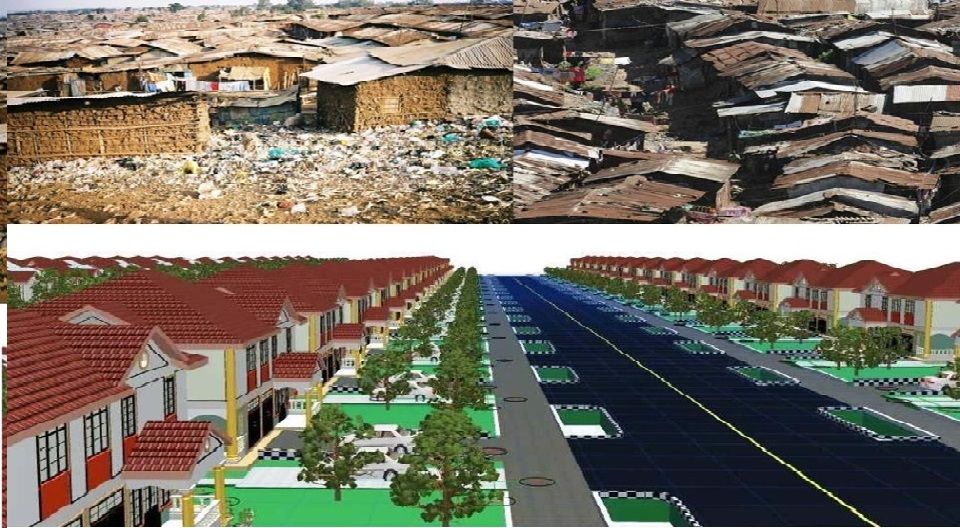 How does someone join DUT?
Diaspora University Trust registered trustees implement written documents. One joins DUT through signing a Town House Investment and Development Agreement (THIDA). The signed THIDA is then submitted to the trust. The person then puts in the first capital input as per THIDA article 22. The first amount is currently Ksh 25,000. Once this is done the person starts developing one townhouse. One can develop a maximum of 4 houses.
The DUT townhouse development system and plan incorporates: Development plan approved; 1,500 acres land of which 402 acres are applied toward townhouses; land physical plan of roads, residential, university, MSMEs and other usage; townhouse preliminary design, strategic environment assessment (SEA); Environment Impact assessment, detailed design, building and building finance; and property usage plan.
The Trust in accordance with the THIDA is currently setting up the finance plan based on: construction finance, completed house mortgage finance and completed house usage finance.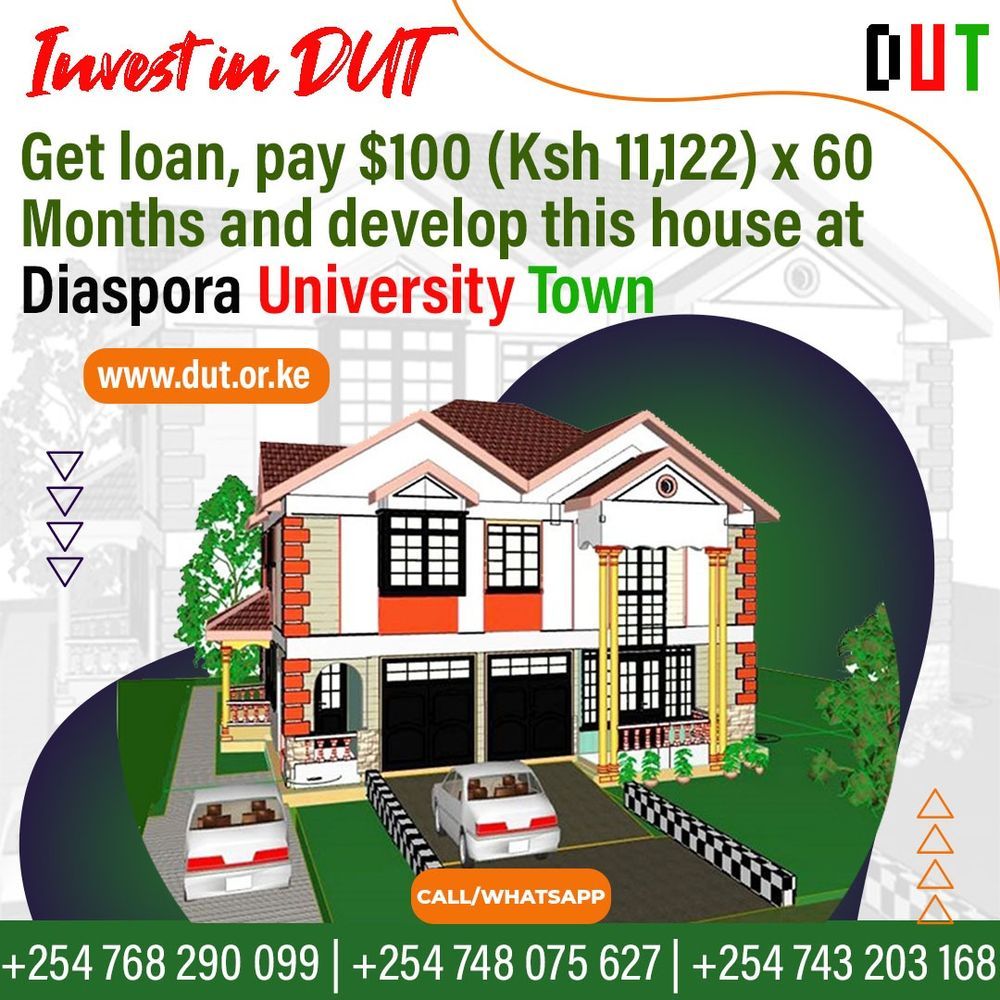 What challenges have you encountered when implementing the DUT system?
The biggest challenge has been the reluctance to change and willingness for Kenyans to take charge of their destiny. Diaspora Kenyans are in the Diaspora because of the jobs created abroad. Convincing the Diaspora to remit money to jobs creation has been the biggest challenge.

The Central Bank of Kenya (CBK) started recording the Diaspora remittances on their website in 2004. The Diaspora from 2004 to 2022 remitted $29 billion. If just 5% had come to create jobs through planned towns similar to any of the 20,000 towns and cities; Kenya Bank deposits would have grown over Ksh 20 trillion and the slums in Kenya eradicated.
In the next 7 years the Diaspora will remit about $30 billion. The DUT system goal is to influence about 5% of this money to come to jobs creation development plans. These plans should take into account the roads, sewer, storm water and other infrastructure needed to sustain the environment.
The other challenge was on Kenyans understanding the productive and sustainable requirement in Kenya constitution 60 and environment requirement in article 42. Thanks to Ndara B Community who are the founders of DUT we are headed to overcoming this challenge.
Diaspora University Town will become a teaching town for other communities who want to build towns through making their land productive and sustainable to meet their food, housing, healthcare, environment, clean water and other rights as recorded in Kenya Constitution bill of rights.